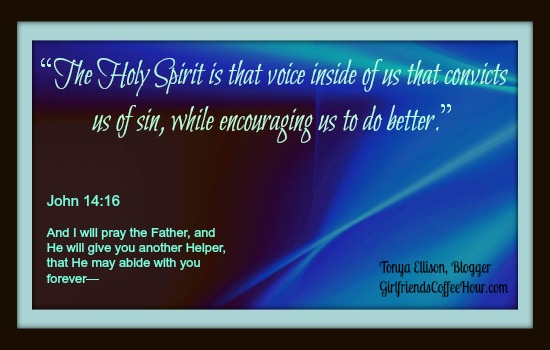 Esther 4:4-7

So Esther's maids and eunuchs came and told her, and the queen was deeply distressed. Then she sent garments to clothe Mordecai and take his sackcloth away from him, but he would not accept them. Then Esther called Hathach, one of the king's eunuchs whom he had appointed to attend her, and she gave him a command concerning Mordecai, to learn what and why this was. So Hathach went out to Mordecai in the city square that was in front of the king's gate. And Mordecai told him all that had happened to him, and the sum of money that Haman had promised to pay into the king's treasuries to destroy the Jews.
Sometimes there is a pull on our heart or, as my pastor says, an "unrest in our spirit."  I believe that Esther experienced this.  She was told something disturbing and she was "deeply distressed." Has this ever happened to you?  We find out a piece of information…see or hear something…and then we know something isn't right.  We may or may not know exactly what is going on, or what all of the details are, but we know that something is wrong.  I think this is what Esther experienced this day.  She didn't know why Mordecai was acting the way he was acting but she knew that it was serious and wanted to know more.
So what does she do about this unrest?  She asks.  She seeks clarification.  She sends a message to him asking what the situation is.  How does this apply to you and me?  Mordecai symbolizes the Holy Spirit and, like Esther asked questions of Mordecai, we can ask a question of the Holy Spirit.  We need not send someone to ask for us—we can go directly to our Helper ourselves.
 John 14:16
And I will pray the Father, and He will give you another Helper, that He may abide with you
forever—
 Sometimes we don't have to ask; sometimes the Holy Spirit speaks directly to us. "The Holy Spirit is that voice inside of us that convicts us of sin, while encouraging us to do better."
Last week my pastor said something that stuck with me, he said that "the same Holy Spirit that was in the Bible is in us."  The same Holy Spirit at work in the heart of Esther is the same Holy Spirit at work in our hearts.  The same Holy Spirit that began to pull on the heart of Esther that day isthe same Holy Spirit who pulls on our hearts to make a change in our lives.
This week I am determined to pray on the question that Darlene asks, "Is there anything in your life that you've recently been convicted of or encouraged to improve upon?" Like Esther I want to seek out what change needs to be made; I want to see how I need to improve the situation I'm in.  Like Esther I am going to ask of my Helper what those changes need to be. I'm going to ask what needs to be done.
_______
Let's Pray:
Dear Heavenly Father, thank You for the Helper that You have sent to us.  Thank You for the pull on our spirit when things need to change.  So often we feel that something is wrong, or that something can be better.  Lord, give us the courage to seek the answers from the Holy Spirit, to seek the change that needs to be made.  In Jesus' name we pray.
Amen.