Here on our At Home with GCH blog, Monday's are always focused on healthy but oh-so-yummy! recipes. Today our series on summer recipes featuring in-season produce continues. Our featured ingredient—again—this week is zucchini!  Our own little garden (ok, honestly, it is Robert's garden) is pumping out the zucchinis.  How about you?  Are you checking Pinterest or roaming the internet looking for yummy zucchini recipes?  This zucchini bread recipe uses almond flour so it is low in carbs, high in protein…very paleo-friendly, too!  Enjoy!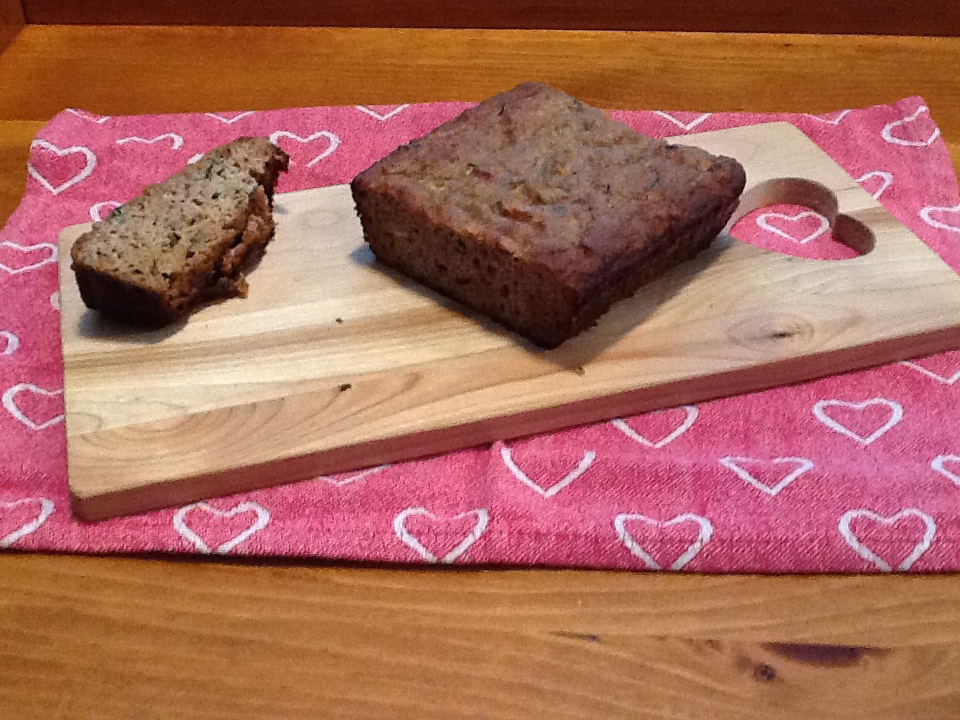 Gluten Free Zucchini Bread
Ingredients:
1+1/2 cups blanched almond flour
1 teaspoon baking soda
1/4 teaspoon salt
1+1/2 teaspoon cinnamon
1/2 cup chopped walnuts or 1/2 cup chocolate chips (optional)
1 medium-to-large sized zucchini
2 large eggs
2-3 tablespoons honey or agave nectar
1 very ripe banana, mashed
1 tablespoon melted coconut oil
Directions:
Preheat oven to 350.  Grease a loaf pan and set aside.
Grate the zucchini (sans the seeds!) onto a tea towel; you should have about 1 cup.  Roll the towel up and squeeze to remove excess moisture from the zucchini. Set aside.
Whisk dry ingredients together in a medium bowl.
In a larger bowl, mash the banana and then whisk in the eggs, agave, and coconut oil.  Stir in the zucchini.
Add dry ingredients to wet, whisking until well combined.
Pour batter into greased loaf pan and bake for 35-40 minutes, or 'til a toothpick inserted into the center comes out clean.
♥  ♥  ♥  ♥  ♥
God loves you!  ♥  (Don't ever forget that!)
♥  coleen