Shame
Shame is a powerful word.  To me, it is one of those words that means so much more than the definition reveals.  According to dictionary.com, shame is "The painful feeling arising from the consciousness of something dishonorable, improper, ridiculous, etc., done by oneself or another."  The painful feeling; yes, pain being the key word.  Many of us have had something unpleasant happen to us in our lives.  Something that makes us feel "less than"—less than what my family needs…less than what the boy is asking for…less than what God wants from me.  It is what we do with those feelings that define our outlook.
When we turn those feelings of "less than" into BELIEFS that we actually are less than, then shame is born.  God doesn't want us to live in shame.  Shame makes us hide, makes us think that we are not worthy.  Not worthy of meaningful friendships, not worthy of voicing our opinions, not worthy of love.  We are not even comfortable in our own skin.  We are so worried we will get hurt again; we just pack ourselves away and play it safe.  This is a very lonely place to be.  As daughters of The King, we need to fight these thoughts that do not speak truth into our hearts.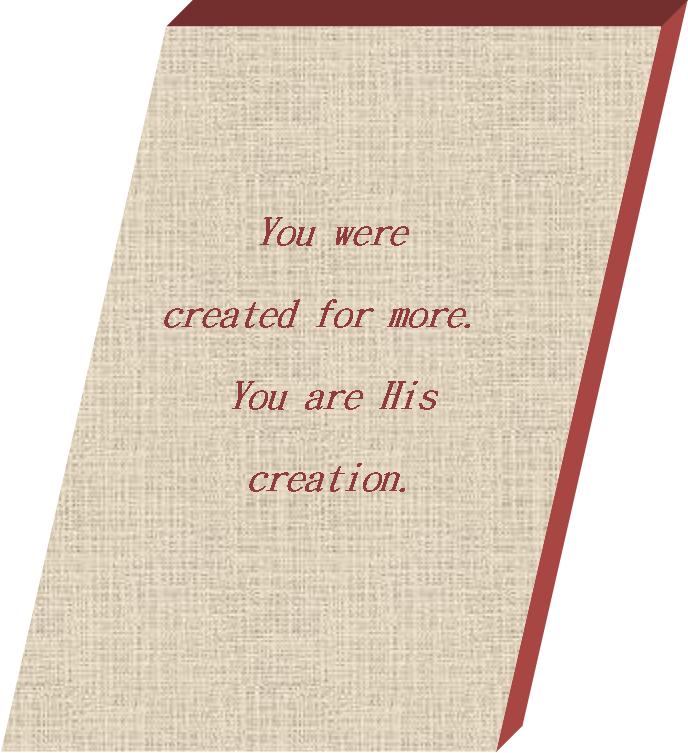 As Romans 10:11 tells us "As scripture says, 'Anyone who believes in Him will never be put to shame.'"  This is the life He has for us if only we believe.  Some of us may have trust issues, even with God, but now is the time to change that.  Start praying today, right now, and ask God for forgiveness for putting your trust in yourself rather than in Him and then ask for His help.  He wants you to be free of any feelings of inadequacy.  You were created for more.  You are His creation.  No matter what you have done, no matter what pain you have endured, no matter where your thoughts have taken you, once you confess your sins He sees you as pure as snow.
As we read in Isaiah 1:18, "Come now, let us settle the matter," says the Lord. Though your sins are like scarlet, they shall be as white as snow; though they are red as crimson they shall be like wool."  Let it go, my sisters!  Free yourself to live completely in the life the Lord intended for you.  This is my prayer for you.
LET'S PRAY
ABBA Father, thank You that You love us no matter what. Please forgive all our sins and, Father, please help us to forgive ourselves and overcome all the unnecessary feelings of guilt and shame.  Thank You for hearing and answering our prayers. In Your Holy Name we pray, Amen.
YOUR ASSIGNMENT
Our wounds often cause us to feel shame and hide ourselves. Do you ever feel this? In what ways are you aware that you are hiding these days?
 ********************
If you are interested in joining this Online Singles Bible Study, click HERE.  Once we receive your registration, we will email you further details.
 If you would like to send Michelle a private email in regards to this blog post, you may email her at:  Michelle@GirlfriendsCoffeeHour.com

 ********************